Soundgine… the best way to sell music online for producers, musicians and artists?  Well, here's my follow-up video review to the Euphony Beats review I shot earlier this year… and I think you'll be as impressed as I am! 🙂
Many flexible options to embed your music store on your website, blog, Facebook, Soundclick page and more!
Engine
The biggest and baddest player of them all – a whopping 980 x 600 pixels!  This flash player is by far the most impressive, and I highly recommend adding it to your website's home page for a great first impression!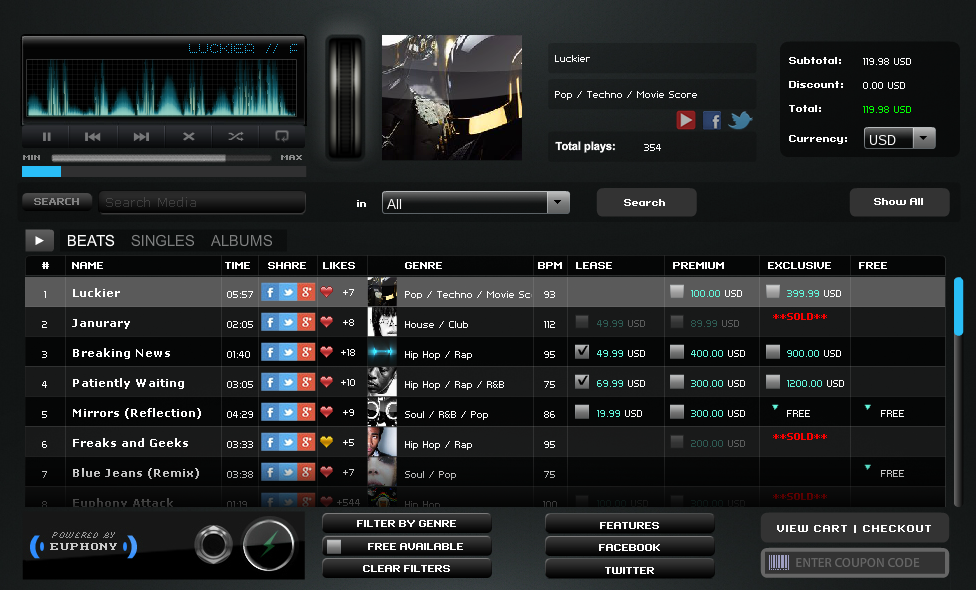 Micron
This secondary flash player has all the same functionality as the Engine, only more compact.  It's great if your site doesn't quite have the real estate to accommodate the Engine player. This one's only 520 x 625 pixels and is an excellent second option! Click here to see what the Micron looks like on my "Beats with Hooks" sub-genre page.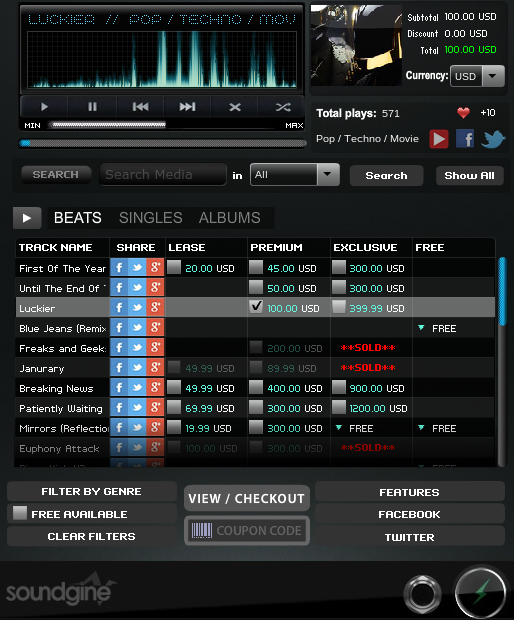 Mecha5
If you're looking to eliminate flash widgets altogether, but aren't willing to sacrifice the professional look… you'll absolutely love the HTML5 Mecha5 player.  The default size is 575 x 650 pixels, but can be adjusted to your liking.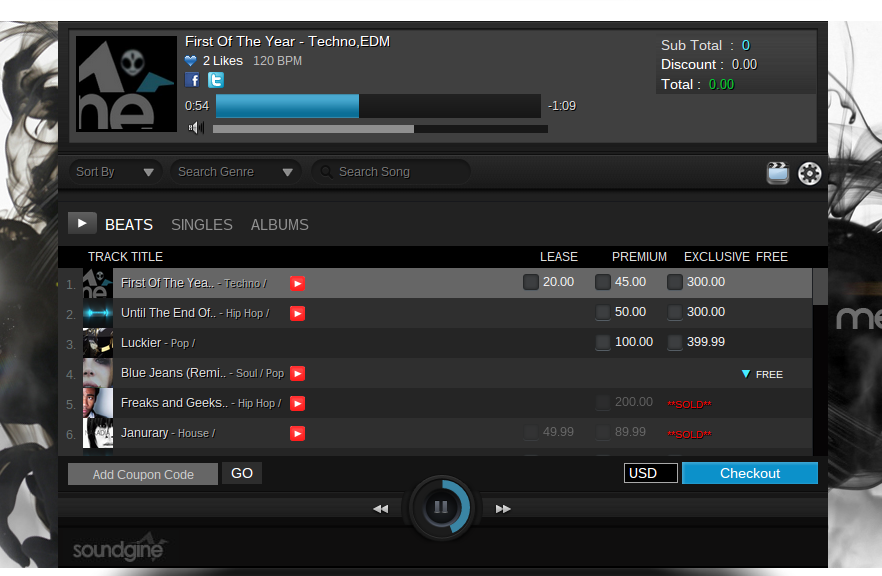 Mobility
Another HTML5 option, specifically designed for your mobile phone. This one looks super clean on iPhone and Android devices!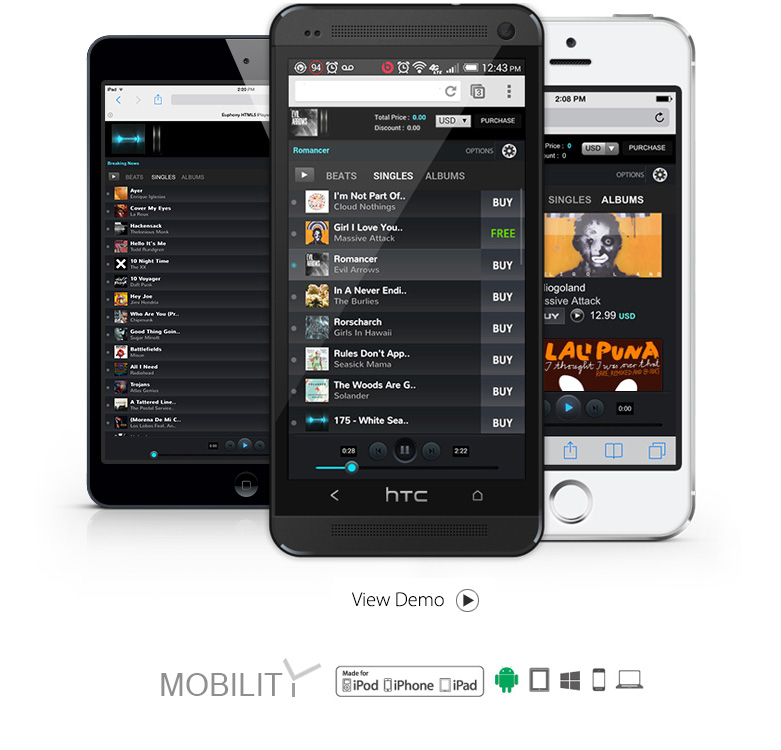 Pods
You now have the ability with Soundgine to fully customize individual pod players with your own custom playlists.  You can promote these "pods" on your Facebook page as well as individual website or blog posts.  A couple examples that a pod might be useful – creating a genre-specific pod (i.e.  East Coast beats) or a "best-of" pod.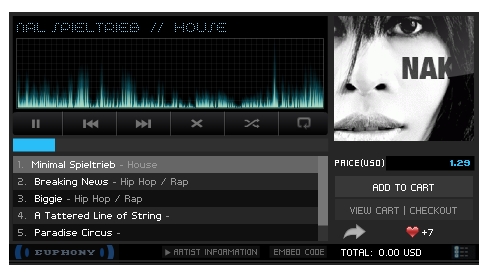 *New Notable Features*
YouTube/Spotlight
Now play YouTube videos directly inside of your music store! Allow your potential fans and customers to get to know, like and trust you instantly through video.  A very unique feature that, if used properly, will help you to increase sales.  A super  innovative add-on and simply put… dope!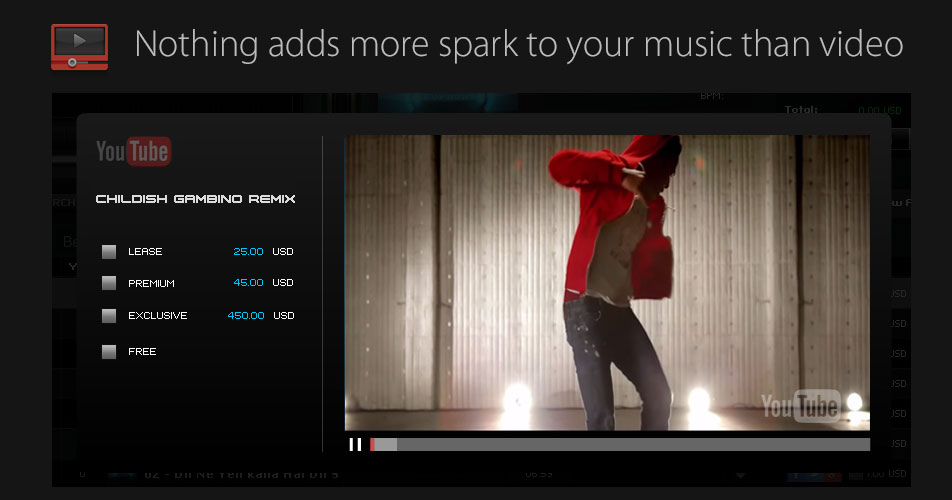 Benefits of Spotlight 
Free Downloads
You can now provide your potential customers a free demonstration download of your instrumentals from within your Soundgine player. This will help you to convert sales and to build your e-mail list at the same time!  Watch this video for a detailed explanation of the benefits of providing free "tagged" beat downloads on your website.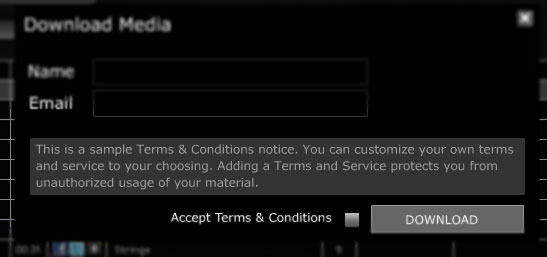 Sell Your Albums
You're no longer limited to only selling beats!  Now sell your albums directly from this "all-in-one" music store.  The look and feel of the albums view very much resembles iTunes in the way that you preview the album artwork and can purchase the entire albums or individual tracks instantly.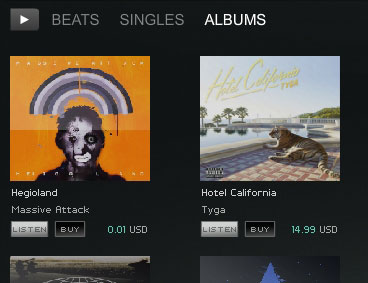 Sell Your Singles
In addition to selling your albums, you can now sell single songs as well.  The YouTube functionality will really allow your audience and fans to engage with your music video before buying your song!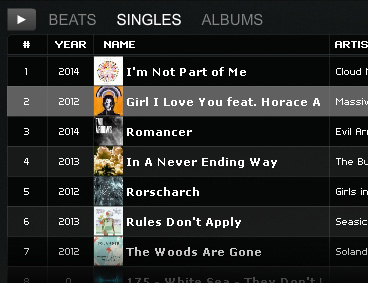 Vue
And how about a responsive website layout too! Free with your Soundgine service, you can easily customize your very own site layout within the admin panel.  No coding required! This is an excellent solution if you're looking for an alternative plug-and-play option to get your site up and running asap.  As soon as you create a new account, your "Vue" template is generated as a sub-domain on the Soundgine website, and you can start customizing it right away. And if you already have your own domain name, you can easily setup a url re-direct to your personal dot com.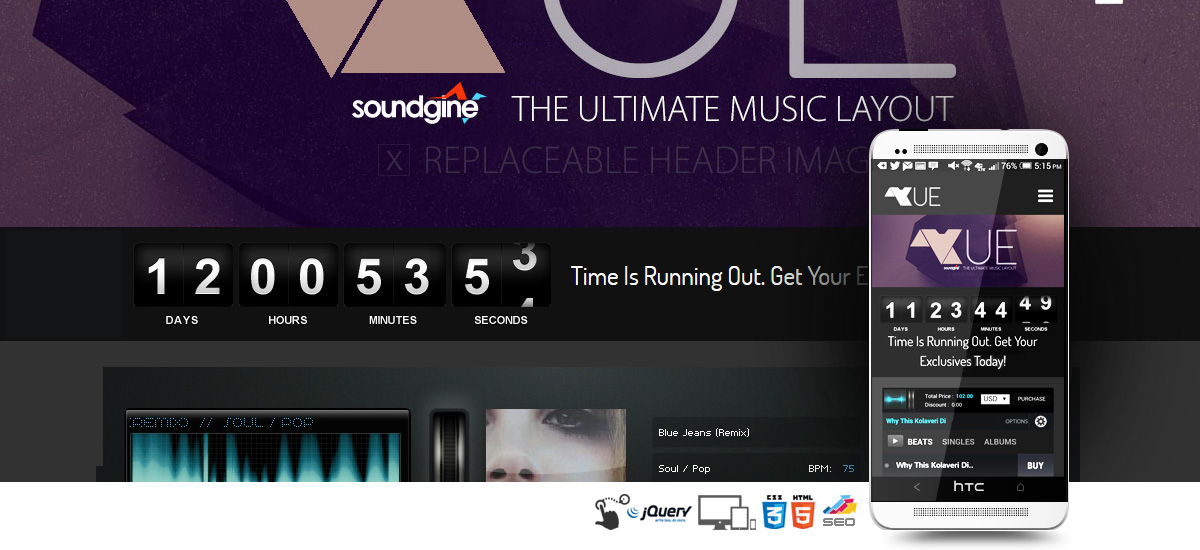 Summary
I've personally used the Soundgine music player (previously Euphony beats) for nearly 4 years and I wouldn't recommend a better way to sell your beats and music instantly from your website, blog or Soundclick page.  I'm very excited to see what Soundgine has in store moving forward into 2015!
P.S.  In addition to what I covered in this Soundgine review, there are many more exciting features included with this service – and you can find all of the detailed information on the Official Soundgine Website – Click Here.
If this review was helpful to you please Like, Comment & Share! 🙂