Hip Hop Beats with Hooks for Sale!
Buy Your High-quality, Untagged Instrumentals Below. INSTANT DOWNLOAD!
Are you looking for classic rap and Hip Hop Beats with Hooks? Great news! We now offer a number of Hip Hop instrumentals with choruses already provided for you to buy and download instantly below. You'll find a selection of authentic Hip Hop tracks to choose from including east coast and old school beats with DJ scratch hooks - as well as inspiring soulful sample hooks, and original R&B rap beats (featuring male and female singing vocals). These beats are perfect if you're struggling to come up with a concept for your next song, or you're simply looking to add some depth and originality to your project. Type Beats include: DJ Premier (Gang Starr), Nas, Big L, Kanye West, Notorious B.I.G., Jay-Z, J.Cole and more!
We've had 1000s of Happy Customers with 10+ Years Experience Online. Your Satisfaction is 100% Guaranteed!
You'll also find similar '90s & 2000s type Hip Hop beats for sale available in these related genres: Boom Bap, East Coast, Soulful, Old School, New School and Underground. Purchase an appropriate license and download all of our rap instrumentals with hook above instantly to use for your next album, EP, mixtape or single.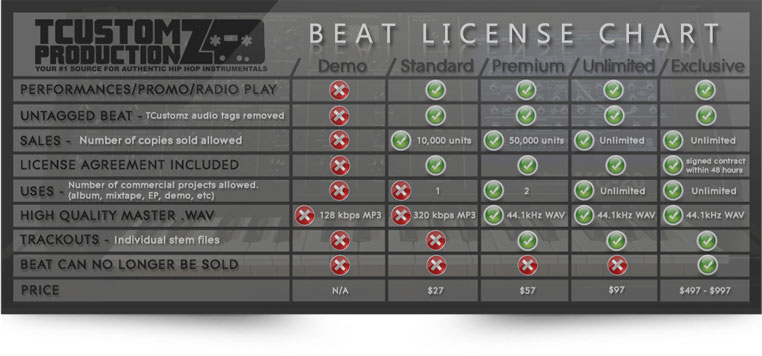 ---
Artists Who've Written & Recorded to Our Beats Include...