Underground Hip Hop Beats for Sale!
Buy Your High-quality, Untagged Instrumentals Below. INSTANT DOWNLOAD!
Shop a large selection of dark and grimy underground Hip Hop beats for sale for your project in the beat store below. Hip Hop instrumentals "dipped in mud" for the raw, authentic sound of the streets. The underground scene is responsible for many of the great rap classics we know and still love today. Mainstream fads come and go, but real hip-hop is here for the long haul! These authentic underground beats are exactly what you need to give your music that classic Hip Hop feel and have your music stand the test of time! Great for gangsta rap and more! Perfect for artists and rappers like: 50 Cent (G-Unit), Mobb Deep (Prodigy), Nas, Mos Def, Evidence, The Alchemist, Dr. Dre and many more!
We've had 1000s of Happy Customers with 10+ Years Experience Online. Your Satisfaction is 100% Guaranteed!
This style of instrumentals also spans many other Hip Hop sub-genres that you may like including: East Coast, Boom Bap, Old School, Soulful and more. Also see: Dark Hip-Hop beats. You can Play and Download several of our Best Underground Rap Instrumentals for sale in the player above instantly!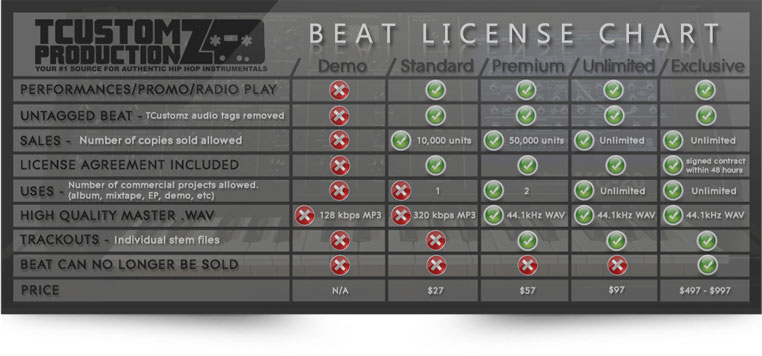 ---
Artists Who've Written & Recorded to Our Beats Include...