Old School Hip Hop Beats for Sale
Buy Your High-quality, Untagged Instrumentals Below. INSTANT DOWNLOAD!
Taking it back to the golden age of Hip Hop with these nostalgic, Old School Hip Hop beats. You'll find hundreds of classic rap instrumentals in the vein of 1980s and 90s Hip Hop to write and record to below. This is our way of paying homage to the pioneers of the game - providing genuine throwback instrumentals for you true MCs. These old-skool beats are perfect for freestyle rap or recording your full project or album to. Ideal for artists like: Notorious B.I.G, Rakim, Pete Rock & CL Smooth, Masta Ace, KRS-One, Large Professor, Nas, LL Cool J, NWA and more. Check our selection of >> Old school beats with Scratch Hooks here.
We've had 1000s of Happy Customers with 10+ Years Experience Online. Your Satisfaction is 100% Guaranteed!
You'll also find many additional instrumentals similar to these listed in related genres including: Beats with Hooks, Sampled Beats, Soulful, Boom Bap, East Coast and Underground. Buy and instantly download the best old school beats for sale in the digital shop above.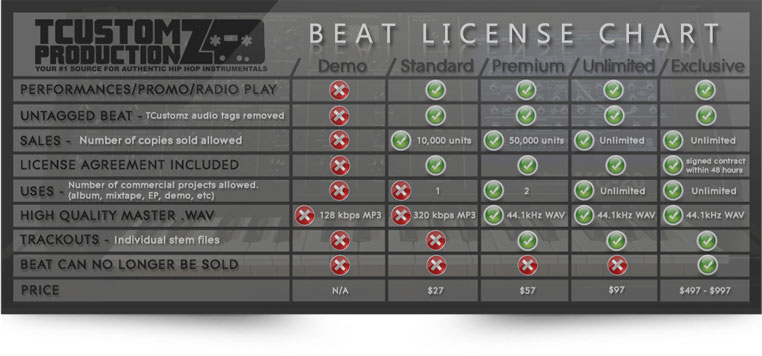 ---
Artists Who've Written & Recorded to Our Beats Include...