Download Freestyle Rap Beats
High-quality, Untagged Instrumentals for Sale Below. INSTANT DOWNLOAD!
Download our best freestyle rap beats in the player below. No writing necessary- these dope instrumentals are great for kicking a rhyme "off the top of the dome" and keeping the spirit of Hip-Hop culture alive. Perfect for Hip-Hop cyphers, free style rap battles or just rapping for fun at home. If you've got bars, grab some of these hard freestyle beats and put your lyrics and wordplay to the test! Styles: storytelling, old school, underground, boom bap, and east coast. Similar artists include: Eminem x Slaughterhouse (BET cypher), Logic, Jay-Z, Papoose, Nas, Rakim and more! Click the green arrow beside each instrumental for the free demo download, or buy the untagged version by purchasing a license.
We've had 1000s of Happy Customers with 10+ Years Experience Online. Your Satisfaction is 100% Guaranteed!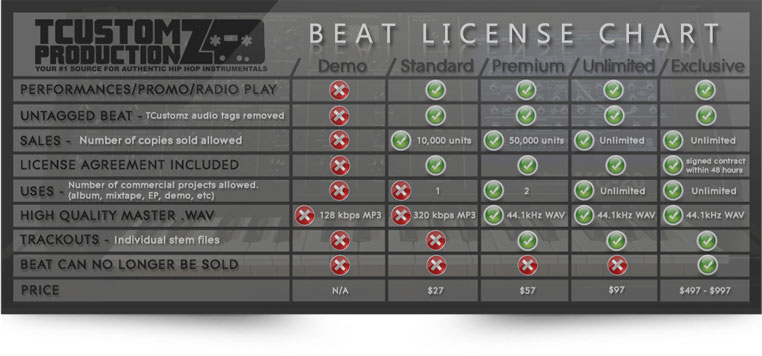 ---
Artists Who've Written & Recorded to Our Beats Include...