Download Piano Rap Beats
High-quality, Untagged Instrumentals for Sale Below. INSTANT DOWNLOAD!
Get our top piano rap beats in the player below. Hip Hop beats and rap instrumentals with prominent piano instrumentation - both traditional acoustic grand piano and electric keys (Fender Rhodes and Wurlitzer). A wide range of styles and moods include: smooth, dark, inspiring, happy, deep, emotional, soulful and more. In addition, these beats span a variety of genres including East Coast, New school, Midwest, Old School and R&B. Similar type artists include: J. Cole, Drake, Eminem, Rick Ross, 50 Cent and more! Buy and Download the best piano beats to use for your next single, mixtape, EP or album instantly in the beat shop below!
We've had 1000s of Happy Customers with 10+ Years Experience Online. Your Satisfaction is 100% Guaranteed!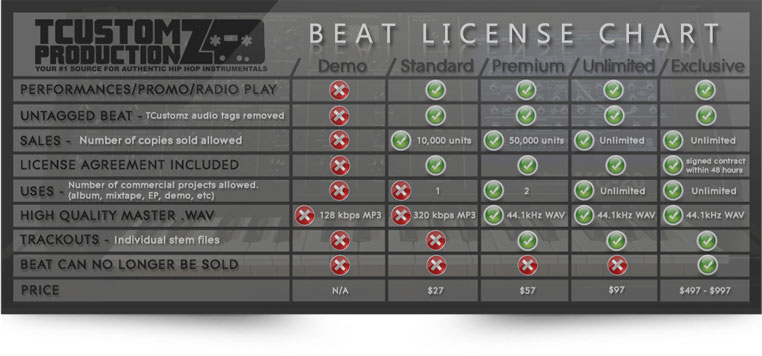 ---
Artists Who've Written & Recorded to Our Beats Include...